I have five small paintings on display at The Gallery At Mattick's Farm, #109-5325 Cordova Bay Road, Victoria BC. They will be up until early January 2014 if you want to check them out!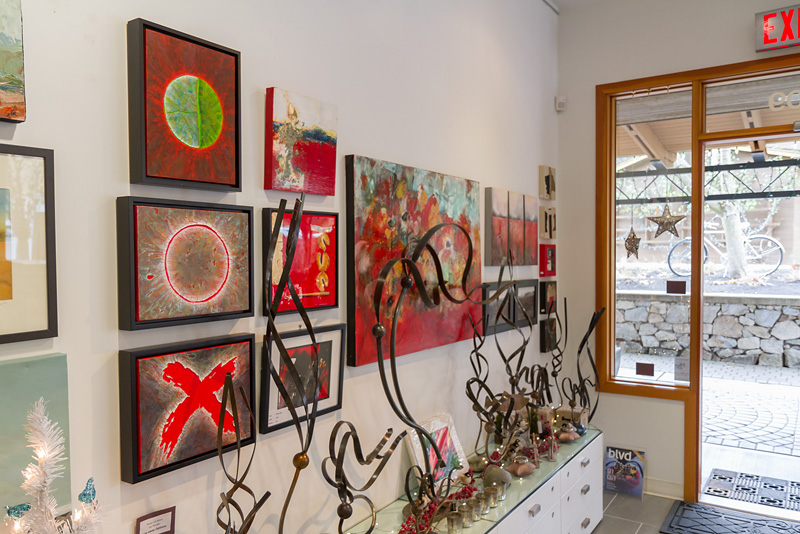 "Circle 1", "Circle 2" and "X" are alongside paitings by Jennifer McIntyre, who was an art teacher at my high school when I was attending in the late '70s.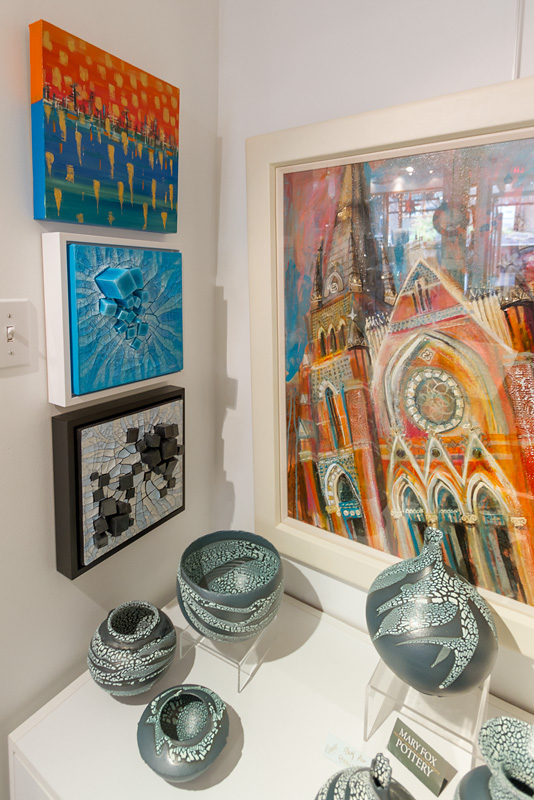 "Blue Crystals" and "Black Crystals" in the lower left of the alcove at the back of the gallery.